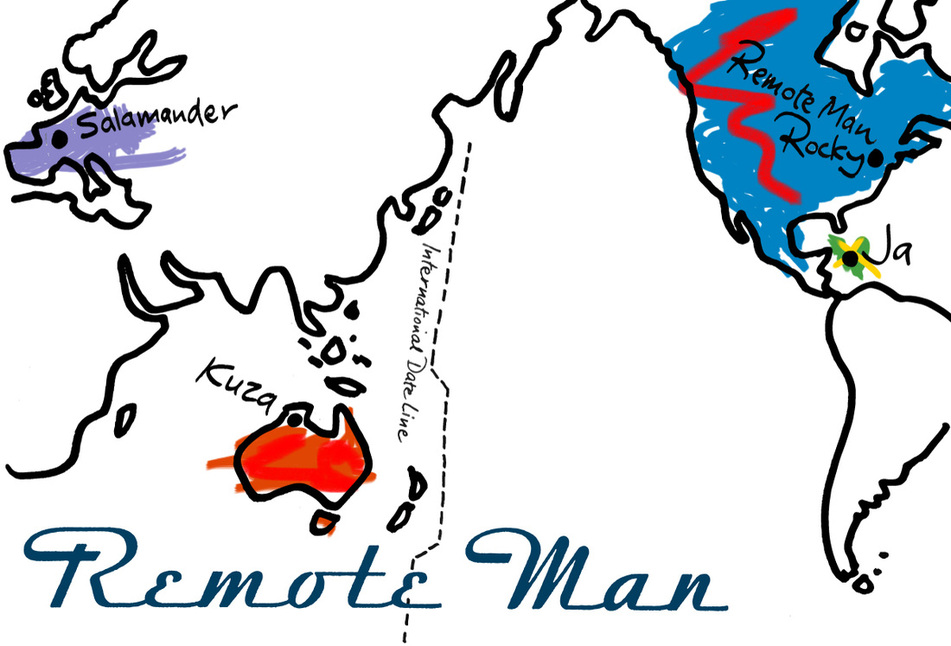 The sticky heat of the Northern Territory was a shock. Kate was a shock. Everything was a shock.
Whenever the phone rang, Ned listened for news from home. Once he overheard Ray talking about him:'…a remote little city shit. Needs a good kick up the backside. Won't talk much, but I watch him a bit an' I'm thinkin': "Now hold on, there's a lot going on here." You should see him on the computer. He's like bloody Tarzan swinging through the jungle. He's giving Kate a guided tour of the universe inside that thing. His mother's had a rough trot. Hope she'll make it good again.'

Kate was okay. She was tough and hair-brained, but he trusted her. Perched up in the dark trees, among the mangoes, which hung like huge green yo-yos, he told her things he had never told anyone else.
'Does your mum have boyfriends?' asked Kate.
'Hell no,' said Ned.
'What happened to your dad?'
'Well, Mum's doing research-was doing research-on die-back in gum trees...'
'Die-back?'
'It's some fungus that makes trees turn brown and die. She's desperate to find out how to stop it, because forests are dying.'
'Yes, but your dad?'
'Well, everything at home got die-back because of die-back.



The house got die-back, things in the fridge got die-back, her cooking got die-back, their relationship got die-back.'
'You're dad turned brown?'
Ned snorted. 'No, he was organised right out of the die-back by this pepped-up travel agent doll. He shot through. They live in New Zealand now.'
'Kiwi witch,' said Kate.
'No, she's an Aussie.'
Ned reached out and pulled off a green mango and threw it at her. Quick as a flash she caught it.
'Why do you call yourself Remote Man?'
'I have powers to do things from afar.' He said it in a horror-movie voice, but she didn't laugh.
'What powers?'
'You'll see.'
And she accepted that, too 'Well, you're good at the computer.'
They sat in silence for a while.
'I wonder what she'll be like, when you get back.'
Kate slung the green mango back at him. 'What am I going to do when you go? You rotten foot-and-mouth disease. I probably won't see you for donkey's years.'
'You know my email address?'
'Remote_Man@hotmail.com'
'Well, use it!'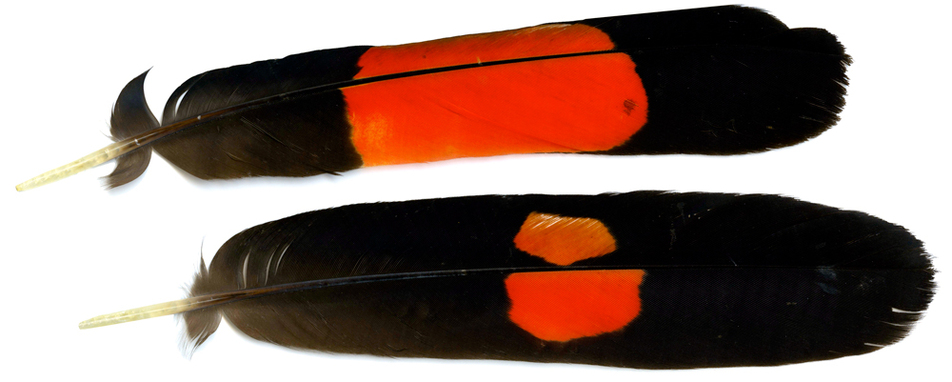 ---
Writing Remote Man

What is this 'Internet'?

If you want to find out about something, write a book about it, that's what I say. Towards the end of last century technology was changing rapidly and I didn't understand it. The computer made writing easier, software was getting smarter by the second, and what was this 'Internet'? I took control of my technological life, bought my first laptop and, no longer tethered to a desk, began thinking about a story called 'the Net Book' in an attempt to understand the Internet.

How was the Internet affecting kids? They were spending a lot of time in front of screens. Play had changed. Mucking around seemed a thing of the past. Can you muck around on the net? Could the net be a powerful tool for good? Could I write about four kids in different countries? Could they become friends and trust each other?

Okay - the main character could be a boy who loves computers and reptiles, a kid called Ned.

Where will the Net Book kids live?

One location was easy. In 1996 Alison Lester and I shared a job in a school on an aboriginal community, Gunbalanya, (Oenpelli) in Arnhem Land. We planned it around the holidays so our families could come too. Arnhem Land felt wild, the locals living half way between their traditional way of life and western life. The weather and landscape were dramatic, and the wildlife felt very wild, especially fording the East Alligator River with the river rising. And you might turn on the tap and a frog drops out!

My character in Gunbalanya could be a total contrast to the place—a daring blonde thirteen-year old girl. When illustrating I used pictures from newspapers or magazines, to help me create characters and I did the same for writing. These days I google - thank you, internet!

Okay - Now I have Ned and Kate.



We're swamped by the cliché American culture, but how does ordinary America seem to an Australian kid? An ordinary town, kids going to school, families, suburbia, somewhere far from Los Angeles, a place with old trees? (A lot of old trees in my books). Did the trees really blaze with colour, in the fall, in New England? I asked a keen traveller to suggest a town there, and my friend said Concord, in Massachusetts.

Okay - Ned, Kate and a kid in Concord.



On the Internet, how did a chat room work? Chat was a new visual, international way of having a conversation, but did you really know who you were talking to? Could I have a character with a cool accent? From Scotland or New Zealand or Jamaica? Bob Marley had us jumping to reggae. Cool Runnin's was a funny movie.

Okay - a kid in Jamaica.

Our daughter was going on exchange for six months to a family near Tours, in France. Maybe her experiences in France could help with a character.

Okay - Ned, Kate, and kids in Concord, Jamaica, and maybe France.
---
1998 was a big year

A Global Explorer round-the-world plane ticket can have many stopovers, as long as you keep travelling either east or west. So we planned the year: New Year's Eve, daughter to France. Mid year, mother, father and son to France to meet daughter and host family. Jolly family time in England. Father and daughter return to Melbourne. Mother and son fly to Jamaica, then Concord. All home for Christmas. Communication by email. We bought two round-the-work tickets, one for me, one for our son, Gig.

All went according to plan, except when we left on this adventure, my novel Fiddle-back wasn't finished! I desperately didn't want Fiddle-back to overlap the Net Book. My head can only hold one book. Fortunately we were staying in a friend's flat. After the others flew home, he kindly let us stay on. I postponed our flights and kept working.

I vividly remember the day when the whole Fiddle-back manuscript - all those pages, all those words - were emailed back to Rosalind in Melbourne. One of her friends had an IT company. He clicked 'Send' on his computer and in minutes my story crossed hemispheres. Such was the power of the internet! I faxed pages of notes to Rosalind, posted her the packet of finished the illustrations, then, finally we flew out of London, and the Net Book adventure began.


Jamaica


The airport terminal for Kingston, the capital of Jamaica, was a huge, hot, old shed. The assistant at the rough little tourist desk handed me a carbon copy with the address of a place we might stay. I thought 'I will never find a Jamaican kid with access to a computer, let alone one that's on the net!'

But 'seek and ye shall find; knock, and it shall be opened unto you.' Matthew 7:7 (A biblical quote seems appropriate here as religion plays a key role in Jamaican life - a country divided into parishes rather than states).

In the Kingston Library, just inside the door under the hurricane warning sign, there was a computer, for public access, with the internet! What if the boy's grandmother was the cleaner at the library? What if, during school holidays, he had to carry something to work for his grandmother? What if the librarian liked him and taught him to use the computer?
---
Not Concord

Travelling slightly west, and a lot north, we flew to the USA. Suddenly we were poor. Concord, west of Boston was great but we couldn't find affordable accommodation. The area was rich with history. Louisa May Alcott wrote Little Women there, and the first shots of the war of Independence were fired on the historic North Bridge, Concord. This was the beginning of the colony's break with Britain. We stayed out of town at the Concordian Hotel, and walked everywhere. When the proofs of Fiddle-back arrived I checked through them while Gig watched cable TV.

Then a stroke of luck! A warm, generous middle-aged mom, living on her own, offered us accommodation; even a room for me to work in. This was in Acton, next to Concord. Martha, in the book is partly our landlady and friend, Mona, and partly Ann, another friend who ran a second-hand bookshop.

Mona's back yard sloped down to a forest, where I discovered a track. There are patches of forest on 'conservation lands' all through the area. Rocky unproductive land, once cleared for small farms, was returning to forest, increasing the habitat for animals and birds. Residents treasured the wildlife. The local paper reported sightings of a moose in the next county, and deer, and not far from us a bear had been raiding birdfeeders.

Mona took me to meet the woman who'd seen the bear and we watched her video. It was a beautiful black bear with glossy fur. The interface between humans and wild animals is difficult. Humans want everything to be safe. In America everyone is careful about touching a wild animal because it's assumed they will have rabies.

We settled down in Acton with a borrowed car, a Chevy Cavalier nicknamed 'Mom's hunk 'o' junk'; Gig attended R J Grey Junior High, and I researched and wrote. I was surprised by the number of boys who kept reptiles as pets. One in particular, Beau, was very knowledgeable, and introduced me to his corn snakes. He was my resident herpetologist, or snake expert, and checked the manuscript to make sure the facts were correct.

Then, on a hike in the White Mountains, Gig rolled over a rock and beneath it was a salamander. It looked for all the world like a little rubbery lizard, but salamanders are not lizards, actually they're related more to frogs. It was a thrill, our first salamander.

Halloween, Thanksgiving and fall were woven into the story. We drove to The Big Party, a shop specialising in costumes and party gear. Gig chose a mask, which is the one Ned wears in the book. We carved Jack 'o' lanterns and put them on the front step. On the night of Halloween Gig went Trick-or-Treating in the cold dark night with the neighbours. Mona and I dressed up as witches and dished out lollies - and bookmarks!

---
The French Connection

The French connection worked out as well. Our daughter's letters, faxes, and emails were vivid. The Loire Valley was already familiar to me, and so I was confident I could write about it and - as long as our daughter didn't mind a character based on her experiences - I had my girl in France.

The salamander was the emblem of Francois I, who build the Château de Chambord and had two other châteaux on the Loire River. This gave me the name 'Salamander' (or Sal for short) for the French character to use on the Net.

---
Lost the plot

Back in Melbourne, in the new year, I tried to write the Net Book as a tough, tender, funny thriller but all my fascinating research was suffocating the story. 'Keep Ned central,' said Rosalind. I refocused on the word Remote and all its meanings, then tracked each character and plot strand, then cut and condensed. I rewrote the beginning many times. Once you know your story it's worth honing the beginning for maximum effect. Strangely the story didn't jell, until Ned met his cousin Kate in real life, in Darwin, then later, when he met Rocky in the woods, the story really took off. Slowly the shadowy villain, the Los Angeles stuntman, Frank Laana became real for me, and the computer became the heroic tool which was used cleverly to set the trap. It was a complicated and ambitious story, muddled, piecemeal and chaotic. Rosalind was my safety net, always on my side; funny, clear thinking, experienced, wise and enthusiastic.

Remote Man is a patchwork of language, in third person for the godlike overview of the characters, in their different corners of the world, but I also wanted it to be personal, so I included Ned's thoughts, in bold italics. I think it works. My research, a fair helping of imagination, and our family's experiences that year, all fused together to become Remote Man. What a trip!


---
Wilderness Society Award


The book won the Australian Wilderness Society Environment Award for Children's Literature. At the ceremony, the Allen and Unwin choir, Word of Mouth, sang with Coco's Lunch our song All the Wild Wonders. Thrilling!

---