---
Growing Up In The Bush


I was a skinny kid with a sniffle and a sore throat so I didn't go to school till I was nearly seven. I was third in a family of four, and we grew up on a dairy farm, in Gippsland, Victoria. Our address was Box 2, Wonthaggi. My dad, Bill Honey made the farm by clearing the bush and sewing pasture. This was after WW2 and Dad bought a bren gun carrier, a blitz wagon, an army tank and a steam roller to bash down the scrub. They were cheap after the war. Sometimes they worked.




Every day, when we came home from school we listened to radio, the ABC children's program, The Argonauts, especially the book reading and the funny serial The Muddleheaded Wombat'. I always had my nose in a book, preferably one about wild, adventurous kids - Pipi Longstocking, The Famous Five, Seven Little Australians, and Norah in the Billabong series, and I was so desperate to go to the movies I'd set the table, dry the dishes and be nice to my sister for a week if an Elvis Presley film was a coming to the Union Theatre, because someone had to drive me to town.



In the shearing shed in the evenings, with Dad as the boss, the family built a caravan and finally we took off on The Trip to Queensland, where we saw cotton, peanuts and pineapples growing. I kept a diary. Each entry begins 'We got up, had breakfast and moved on.'



When my parents sold the farm in Gippsland, we were transplanted to a farm near Geelong and I caught the country bus to Morongo PGC for the last years of high school.




We had puppies, foals, calves, chooks, piglets and their parents of course. No TV, no computer, Mum was always home, and we didn't get pocket money. The chooks were my business and I sold eggs to people like my piano teacher. At school I looked forward to art, library and the books the teachers read aloud. I loved making things, dressing up, jigsaws, Brownies, collecting swappies, stamps and mucking round. In an old exercise book I wrote stories like Lamp wick and Piggy catch a Wolf and illustrated them in coloured pencil. The other kids said I was a good drawer, (and I was a show-off, too.)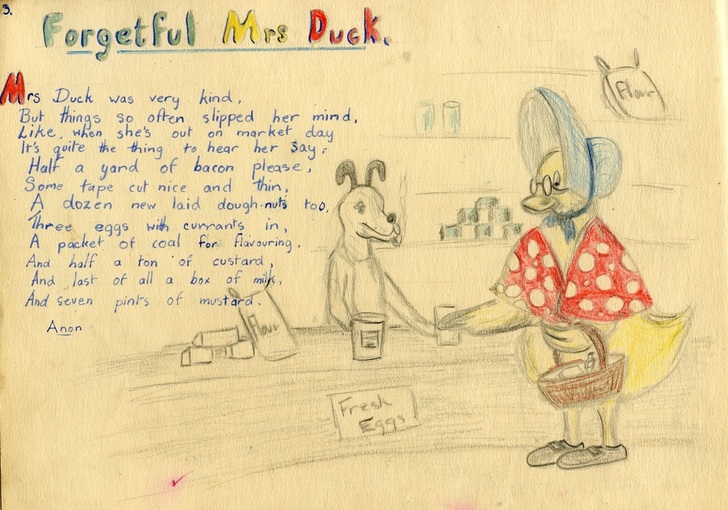 ---
Heaven At Last


For three heady creative years I was an art student at Swinburne in Hawthorn, doing what I enjoyed full time. I studied Film and TV in the second intake of students. Swinburne was full of characters, many of whom became life-long friends, especially Andrew Clarke. Each year we disappeared into the darkness of the Palais Theatre to watch films from around the world at the Melbourne Film Festival. That was a major influence.


---
Out in The Big Wide World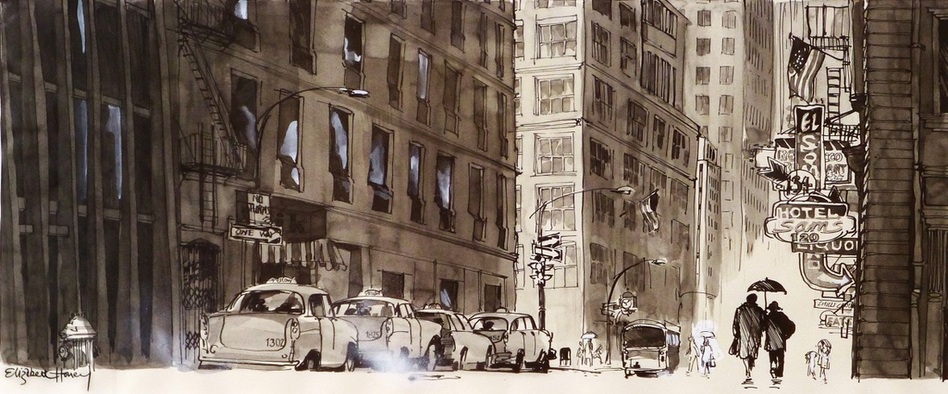 I tried many different jobs before life took a particular course. My first was in TV at ABV Channel 2 as a gramophone operator, then came script assistant/continuity on the crew of the feature film The Naked Bunyip, followed by work as a TV visualiser/producer in an advertising agency.



Andrew and I married. Andrew wore a double-breasted suit of gold corduroy furnishing fabric, with flares and self covered buttons. We saved hard, then flew away. For the next few years we worked in London, living in Kensington, with our art school friend Richard, who was studying at the London Film School. In the winters we worked, then during the summers travelled around Europe on US$7 a day, in a little Morris 1000 van.


Richard directed The Last of the Valerie, his film of Henry James' short story in which I played an American Countess in Rome c 1905 doing embroidery and playing the harp. We went to exhibitions and films by the score at the local Gaumont and a procession of Swinburne friends slept on the kitchen floor.


Then came a stroke of luck. The Australian film The Adventures of Barry McKenzie was being shot in London and I scored the job of continuity.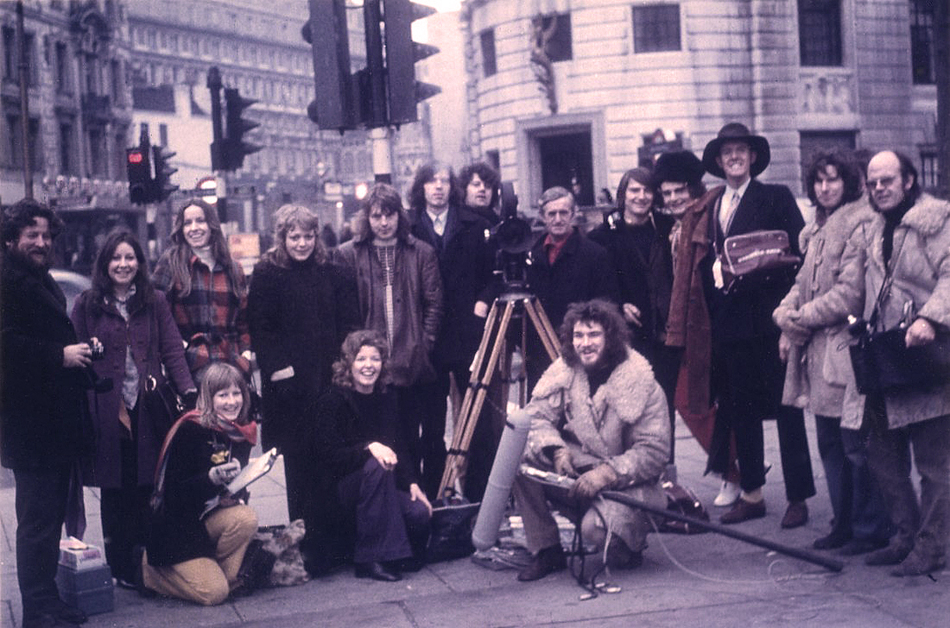 This is from an aerogram during the filming of Barry McKenzie:

When Spike Milligan first arrived on the set which was a filthy and depressing hotel clerk's office he seemed quite normal, except for the fact that he chuckled all the time, obviously delighted with the set and his part. He emerged from the costume room a grotty little clerk in a cardigan of shapeless grey with buttons missing and pockets that looked as if they'd carried bricks, and very worn old corduroy slippers that he never lifted off the floor once, he walked with a rocking little shuffle, his head hung forward with a watery-eyed squint.

The set was the smallest we've worked in yet and the crew was all packed in on top of each other behind the camera. Someone said something about the overcrowded conditions and Milligan instantly retorted 'Ah my man, you wait till we get to the small set!'

At the beginning of the shot the clerk sits in his dingy little office reading a newspaper. In the first take (as with all the takes) Milligan began quite simply with something funny:

'…mumble, mumble, mumble…black vicar seaman's false teeth found in doorway, mumble mumble…see page eight (then he has trouble finding page eight) '…ah yes, here we are…ah yes, ah yes...six Guiness and it all went black he told magistrate…'

With each take it became more outlandish and ridiculously funny.

'Black seaman vicar's false teeth found in nude nun's thigh…'

When he shows Barry, the Australian innocent abroad, up to his horrible, flyspecked, tea coloured dingy room Milligan says on take one 'Show you up to your suite, sir' and by take 5 (all 5 takes ruined by actors doubling up with laughter) he was saying '…you have chosen well sir, you have chosen well… we are giving you our Winston Churchill luxury memorial suite sir, which means of course no singing, dancing or laughter on the premises…' Behind camera everyone was quite contorted but soundless.

At the very end of the hotel sequence Barry dumps his suitcase on the bed which collapses and quite out of the script, from somewhere in another room the little clerk's voice yells out 'That'll be extra!'



---
Careering Along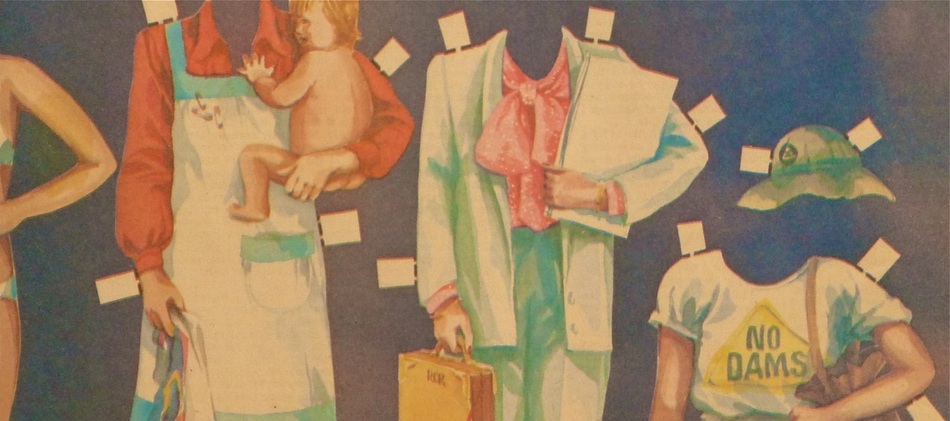 We hitch-hiked across America, down through Mexico and returned to Melbourne. After a few snappy years working in George Pattersons advertising agency, Andrew and I took off again, this time for Peru and Bolivia. More letters home, tied up in bundles by my dear patient mother. On our return I took my chances as a freelance illustrator, showing a folio of my best illustrations to advertising agencies, newspapers and publishers. Little by little the jobs came in and I wound myself up in a mohair rug and drew. Nice illustrations for The Age and Sydney Morning Herald newspapers came my way, and stamps for Australia Post and children's books, which was by far the most rewarding work.



Another turning point was finding Rosalind Price, the publisher responsible for the list of children's books at Allen and Unwin. She's an artist, has a great sense of humour, and was up for publishing things that other's probably wouldn't.



My first poetry book Honey Sandwich was published in1993 and first novel 45 & 47 Stella Street and everything that happened in 1995. Since then there have been many more books which have taken me on wild adventures, to all sorts of schools around Australia including Aboriginal communities, to Korea, Singapore, Hong Kong, Osaka, Germany, the Netherlands, France, and Massachusetts, but Melbourne is home.


Then Andrew went freelance too, both of us working at home. My first children's story Notes on Being Invisible, was published in Puffinalia magazine in 1981.



In 1983 our daughter Bea was born and in 1986 our son, William. Having children was an excellent career move. We shared piles of picture books which helped me understand what children enjoy in a story, besides Bea and Gig became my muses.



After illustrating many stories by other people it was time to get serious about writing. My first picture book Princess Beatrice and the Rotten Robber was published in 1988. As luck would have it a real Princess Beatrice was also born that year.




So now you know all about me. Hope you enjoy my books.